PLG Arts, in collaboration with Erv's at 2122 Beekman Place, presents jazz groups in an informal setting that promotes interaction among performers and audience members.
PLG Arts Music Series presents exciting musical performances each month (except August, since we all need a break). Neighborhood musicians and audiences gather at a local venue for various kinds of music, certain to appeal to all musical tastes. Music becomes an active force for the neighborhood spirit of Prospect-Lefferts Gardens, embodied in the music program as performers and music fans get to know one another. Donations rather than a cost for entry allows attendance regardless of ability to pay and supports the musicians and PLG Arts.
Interested in getting involved with this program? Contact us.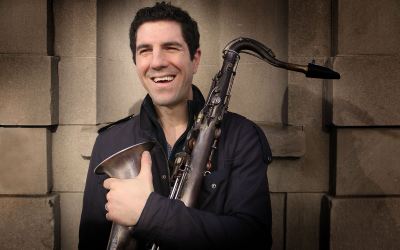 November 20: Dan Blake and The Digging come to Erv's, 2122 Beekman Place, 8-10 pm Multi-instrumentalist and composer Dan Blake "regards tradition as a welcoming playground best approached with a sense of wonder and adventure" (The Boston Globe). His music has been...
read more
Support the Arts in PLG
Join PLG Arts and become a vital part of the arts in our neighborhood! By joining you help us create and sponsor more visual arts, dance programs, theater events, and music for the children and adults of our community.