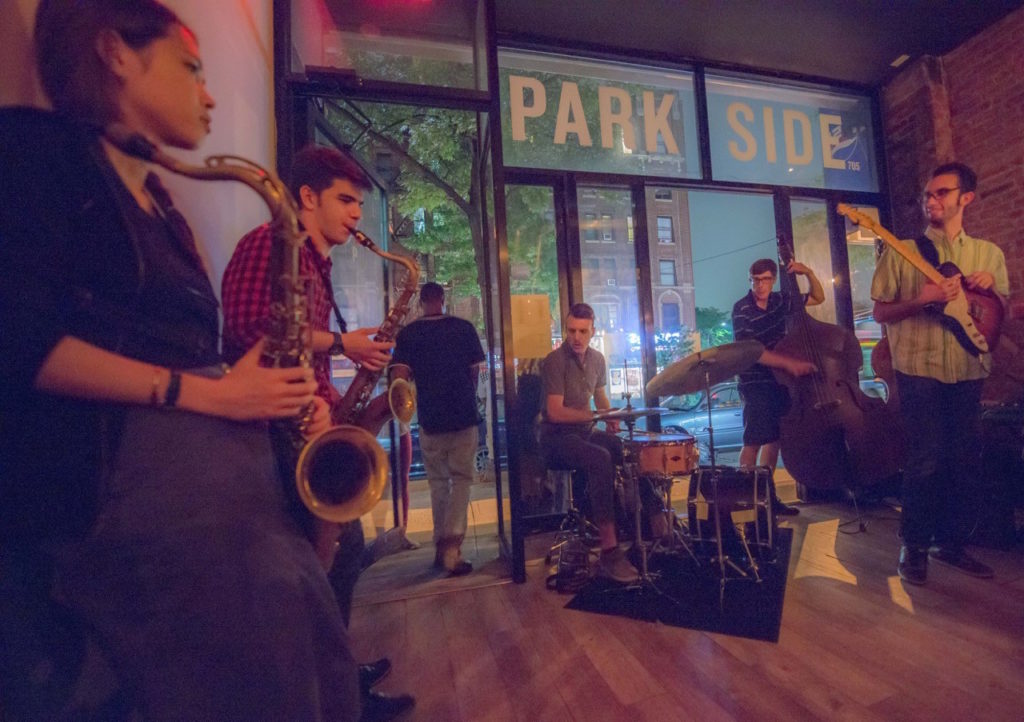 The first PLG Arts Music Festival, a weeklong event from May 15-21, features almost 50 musicians in 9 different locations throughout Prospect-Lefferts Gardens. Performances include jazz and improvised music at KD's, 65 Fen, Parkside Pizza, Soup and Sound, and Westbury Inn, chamber music at The Owl Music Parlor, a classical brunch at Desserts by Michael Allen's, an afternoon Latin jazz performance outdoors at Parkside Plaza, and a family music event at Greenlight Bookstore. All PLG Arts–sponsored events are free; some cooperating venues may charge admission.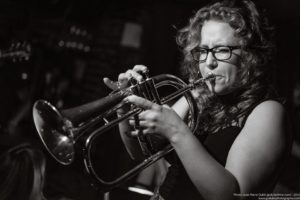 The PLG Arts Music Festival 2017 is sponsored, in part, by the Greater New York Arts Development Fund of the New York City Department of Cultural Affairs, administered by Brooklyn Arts Council (BAC). PLG Arts is also grateful for funding from the office of City Councilman Mathieu Eugene. 
Add Music Festival events to your calendar by clicking "More" on our event pages.
Date
Venue
Performers
Links
Time
Performance Details
Monday, 5/15
65 Fen
65 Fenimore St.
65 Fen Music Series
65 Fen Tumblr
9-11 PM
Jazz
Tuesday, 5/16
Parkside
705 Flatbush Ave.
Jam Session led by Kazemde George
BK Parkside Website
9 PM-12 AM
Jazz
Wednesday, 5/17
Westbury Inn
673 Flatbush Ave.
Aaron Burnett Quartet
Westbury Inn Website
 8-10 PM
Jazz
2 sets
 Wednesday 5/17
Soup & Sound
292 Lefferts Ave.
Trio Elgar
Soup and Sound Website
8 PM
Jazz
Thursday, 5/18
KD's Bar & Lounge
408 Rogers Ave.
Adam O'Farrill
Adam O'Farrill Website
8-10 PM
Jazz
2 sets
Friday, 5/19
KD's Bar & Lounge
408 Rogers Ave.
Camila Meza
Camila Meza Website
8-9 PM
1 set
 Friday, 5/19
KD's Bar & Lounge
408 Rogers Ave.
Caroline Davis's Alula
Caroline Davis Website
9-10 PM
Jazz
1 set
Saturday, 5/20
Desserts by Michael Allen
1149 Nostrand Ave.
Anne Dearth and Nic Handahl
Desserts by Michael Allen Website
Brunch: 11 AM-1 PM
Chamber/flutes
Saturday, 5/20
Parkside Plaza
Parkside Ave & Ocean Ave
(Rain location: Desserts by Michael Allen)
Rachel Therrien Latin Jazz Quartet
Rachel Therrien Latin Jazz Quartet Website
2-4 PM
Latin Jazz
2 sets
Saturday, 5/20
KD's Bar & Lounge
408 Rogers Ave.
Liberté Big Band
Liberté Big Band Website
8-10 PM
Big Band Jazz
2 sets
Sunday, 5/21
Greenlight Bookstore
632 Flatbush Ave.
Miss Nina
Greenlight Bookstore Website
1:30 PM
Children's music book interactive event
Sunday, 5/21
The Owl
497 Rogers Ave
The Rhythm Method
The Rhythm Method Wesbite
7 PM
Modern chamber music