TO ALL OUR FRIENDS IN PLG:
Please look for directives from NYC and government officials about keeping well and about attending events. Note that as of Monday, March 16, The New York Times has suspended all events listings, as has PLG Arts.
All NYC public schools are closed effective Monday, March 16 through April 20th; distance learning is starting next week.
All senior centers are closed.
Effective 5pm Monday, March 16 all the following must close

Theaters
Concert venues
Movie theaters
Clubs
Bars with no food
Restaurants, bars and cafes can provide take out and delivery only, not dine-in
Keep safe and healthy! Please use social distancing, awareness of your own health, and all the guidances provided by the CDC, NIH, city and state governments to safeguard yourself and your loved ones, friends, and neighbors. Let's all get through this together (in a socially distanced way!), with health and speed!
PLG Arts events enable the residents of PLG and the surrounding communities to interact with local artists while at the same time become more familiar with their neighborhood and what it has to offer both culturally and commercially. PLG Arts was founded by Laura Frenzer in 2006.
Are you an artist or a musician?
PLG Arts offers performance, reading and exhibition opportunities for neighborhood artists, as well as a chance to meet your fellow artists and neighbors.
A community member?
With programming for adults and children, PLG Arts brings the visual, lively, and literary arts to your doorstep.  Become a PLG Arts member to support creativity in our community and receive discounts from local businesses.
Local business owner?
PLG Arts Business Supporters offer discounts to PLG Arts members, which generates loyal customers.  Participating establishments co-sponsor exhibitions and special events for PLG Arts members, residents, and visitors that stimulate business for local shops and restaurants.
What's next?
PLG Arts programs are growing in response to community interest. In 2014 we added chamber music and author readings to the ongoing jazz and visual arts exhibitions. With your support and feedback, we will continue to update program offerings, so please visit this website regularly for the latest programs and events.
Board Members
Grahame Conibear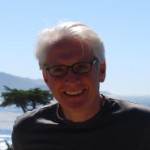 Grahame and his wife Sandra have lived in the PLG neighborhood for 5+ years. Originally from the beautiful area of North Devon in England, he moved to the New York area more than eight years ago and is now firmly settled in PLG!
He is an enthusiastic supporter of local events and his block association.  As a member of the fledgling photographic group: "F-Stop Brooklyn" he has exhibited some of his work in the group's debut exhibition. Grahame's background is in health-care with experience of both national and global marketing roles in the pharmaceutical industry and in the health-careagency world. He hopes to bring that experience to the board of PLG Arts and so to contribute to this important neighborhood organization.
Brian Fernandes-Halloran
Brian grew up outside of Philadelphia and developed a strong interest in the arts and other cultures traveling and working in Africa and Brazil. Brian moved to Brooklyn two years ago and has produced two interactive exhibitions exploring social barriers. His  exhibition Between Neighbors took place on Flatbush avenue in the heart of PLG in November 2011. The works explored his relationship with his neighbors, expressing a longing for intimacy. Visitors were encouraged participate in a dynamic dialog through collective art and storytelling installations, charging the show with the beautiful energy of the PLG community.
 Hollis Headrick, Co-President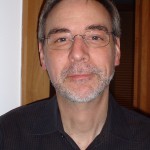 Hollis Headrick is a consultant for arts, education and philanthropic organizations. He is a Consultant for the Center for Arts Education, Hive Digital Media Learning Fund in The New York Community Trust, Lincoln Center Education,  and other clients.  He has held positions as Director of the Weill Music Institute at Carnegie Hall, Executive Director of the Center for Arts Education and Program Director, Arts in Education, New York State Council on the Arts. Hollis is also is a drummer and percussionist who performs with several jazz, pop and improvisation ensembles.
 Noel Hefele, Designer
Noel is a painter interested in our ever expanding notions of 'landscape.' He believes there is an opportunity in looking closely at the landscape as an environment that we are always in and of. Perhaps in acknowledging this connection and exploring it through art, we can make steps toward a more responsible ecology of place. Noel holds a BFA from Carnegie Mellon University and MA in Arts and Ecology from Dartington College of Arts / University College Falmouth. He moved to PLG in December 2010 and is happy to get involved in the neighborhood.
Rina Kleege, Co-President

Rina Kleege is a trained musician and performer and is a freelance medical editor. Her previous experience in public relations for films, their producers, and actors also prepared her for her work with the PLG community's performing arts and artists. She holds a Master of Science degree in Publishing.
Rebecca Martinez, Secretary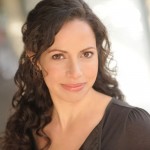 Rebecca Martinez is a PLG resident, actor, devising director, teaching artist and producer.   She is an ensemble member of Sojourn Theatre and has also performed with Brave New World Repertory Theatre, Culture Project IMPACT Festival, FringeNYC, One Minute Play Festival,  and Ingenue Theatre, and has participated in works-in-progress for the Lark, Soho Rep, and Cherry Lane.  Rebecca is a co-curator of Working Theater's Directors Salon, the Associate Artistic Director of Hybrid Theatre Works, a member of the Lincoln Center Theater Directors Lab and is proud to be a part of INTAR's Unit 52.
Robert Marvin, Vice – President

Robert Marvin, Fine art photographer, editor of Lefferts Manor Echo and long term member of the Lefferts Manor Assoc. Board, 33-year resident of Prospect Lefferts Gardens, member of the Ft. Greene Photography Organization (FGPO) and the Brooklyn Waterfront Artists Coalition (BWAC).
Byron McCray, Treasurer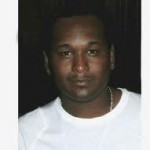 Father, business owner of the Inkwell Jazz Cafe, law school graduate and Prince Hall Free Mason.
Karl McIntosh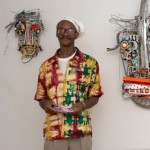 Karl A. McIntosh's work have been exhibited at numerous venues across the country including Dorsey's Art Gallery, The Skylight Gallery, MoCada (The Museum of Contemporary Diasporian Art), 843 Gallery, The National Black Fine Art Show, Color: The Chicago Black Fine Art Exposition, The Fulton Art Fair, The George Washington Carver Gallery, The Red Piano Too (St. Helena SC), McIntosh is also proud to add the Brooklyn Museum to his already impressive list. He was mentioned in the April 16th, 2004 edition of the New York Times in an article in connection with "Open House" the Brooklyn Museum exhibition. Some call McIntosh a folk artist, others call him primitive, some say he's an "outside" the mainstream artist, but what ever the title, most would probably agree that an apt description of McIntosh is that he is simply a genius.
Laura Frenzer (Founder)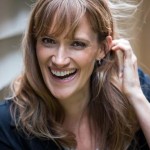 Laura Frenzer has performed for decades in theater, film, television, improv, and sketch comedy shows in New York City and abroad and with many theatre companies including the Chekhov Theatre Ensemble, the Modern Theatre of Myth, and Classics on Tour as well as performing at the MASZK Theatre Festival in Hungary. She is a proud UCB graduate and teaching artist in New York City public schools, where she has worked with Camp Broadway, Stages of Learning, the American Globe Theatre, and Creative Stages NYC. Laura served as Executive Director of PLG Arts from 2006-2012 and helped to produce such events as Art Mart, Abiyoyopalooza, Poetry Night, Jazz At The Inkwelll, Community Mural Projects, The Neighborhood Show, group art shows and 6 seasons of free Shakespeare in Prospect Park. For her work with PLG Arts, Laura was nominated for a Brooklyn Do-Gooder Award in the Arts For All category and was given special recognition by former and current Brooklyn Borough Presidents Marty Markowitz and Eric Adams.
[/vc_column_text][/vc_column][/vc_row]