PLG Arts is delighted to include the Chamber Music series in its programming, which includes visual arts exhibitions, jazz performance, theater, author readings, and other expressions of creativity in local venues. The Chamber Music series is held at various venues in Prospect-Lefferts Gardens and surrounding neighborhoods. PLG Arts is funded in part by Mathieu Eugene and the New York City Council.
Interested in getting involved with this program? Contact us.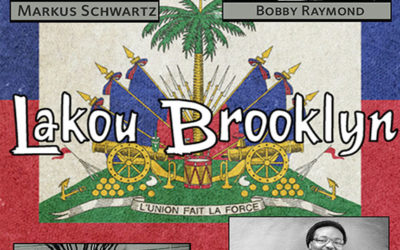 PLG Arts Music Series at Erv's:  Markus Schwartz and Lakou Brooklyn Wednesday, Dec 20, 8-10 pm Markus Schwartz - Haitian drums/percussion; Monvelyno Alexis - guitar/vocals; Bobby Raymond - contrabass; Godwin Louis - alto sax This Haitian roots/folk/jazz...
read more
Support the Arts in PLG
Join PLG Arts and become a vital part of the arts in our neighborhood! By joining you help us create and sponsor more visual arts, dance programs, theater events, and music for the children and adults of our community.