PLG Arts Music Series presents…Joe Stone & Blackforest Blues
Wednesday, September 18, 8-10 pm at Erv's, 2122 Beekman Place
Joe Stone & Blackforest Blues – hailing from the southwest of Germany, inspired by the tales of the brothers Grimm and the beat of the cuckoo clocks. Moving to New York City in 2007 felt like a punch to his gut, but guitar, pen, and paper helped. Brooklyn definitely still kicks his assimilation, and by now he feels like he belongs here.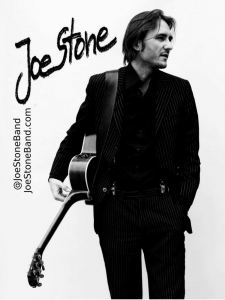 Joe Stone had the most YouTube views in the 2014 Battle of the Boroughs Band Contest held by WNYC/The Greene Space, which recently released the music video for his hit single "Poor Ol' Boy" via its YouTube channel and helped produce two more videos for his songs: "The Gun" and "Times For Two." Please visit https://www.joestoneband.com to enjoy the videos and get the tracks. You can also follow on Instagram via @JoeStoneBand.
Joe Stone has lived in Prospect Lefferts Gardens since 2008 and performed at many local venues, including Lincoln Park Tavern and the Inkwell Cafe, and used to write lyrics at K-Dog. See him at Erv's on Beekman with his unruly band BlackforestBlues on Wednesday, September 18, 8-10pm.
Admission is free. Food is usually available.
Check out the band here: https://www.youtube.com/watch?v=V4ZXuRVc7QA& and at The Greene Space at WNYC & WQXR which just released this music video clip: https://www.youtube.com/watch?v=Y3JU1dSSZow
Live with jury & interview: https://www.youtube.com/watch?v=ufy8VoZq5gw&t=2s