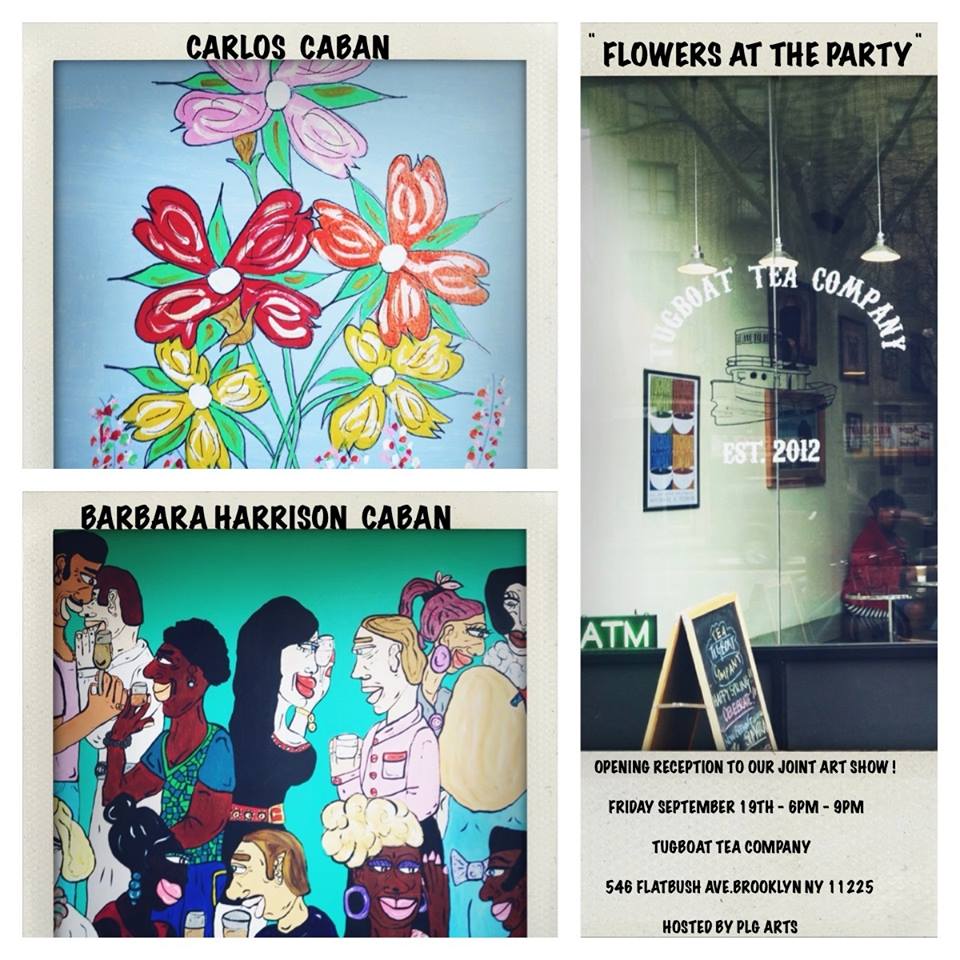 Please join us for our joint Art Show on Friday September 19th 6pm -9pm
Hope to see you there !!
Flowers at the Party is a gathering within a gathering.
Carlos Caban, through his images, attempts to indulge you in his perception, if just for a moment, with his colors and simple illustrations he tempts the eye.
Barbara Harrison Caban is a Swedish born artist who took up painting & designing full time in 1995 after teaching 2-5 year olds for 17 years out of which she ran her own school for 10 years.
Barbara's main fascination is people ,exploring through painting their emotions & interactions, exaggerating lips,eyes & hands. Colour & design plays a big part of her compositions.