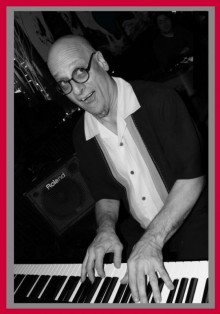 Combining Chicago and New Orleans style boogie-woogie barrelhouse piano reminiscent of Dr. John, Otis Span, and James Booker, gospel/R&B harmonies, and moody, worldly-wise lyrics laden with humor and sensuality–kind of Mose Alison meets Pete Johnson meets Tom Waits. This incarnation of the group will feature piano, harmonica, and 3 singers.
Check them out at here for a preview.
That's this Friday, March 27, 7-9 pm, please join us for an exciting evening of music when Fingers DelRey and the band perform at the Ink Well Cafe, 408 Rogers Ave, between Lefferts and Sterling.
Try the Inkwell's new expanded menu plus soul food selections, fine wines and beers.
Your $5 donation supports the musicians and PLG Arts!
FOR MORE INFO: [email protected]
Like us on Facebook!