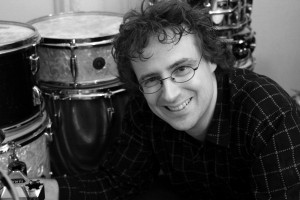 Coming to the Inkwell Cafe on Friday, December 11….
Sophisticated, melodic music combining jazz, classical, and pop takes listeners on a journey that mesmerizes, transcends, and entertains. Through the compositions of Christian Finger, the band mixes American jazz tradition with European sensitivity. "Fast-paced and exciting, hauntingly beautiful and evocative, spontaneous and playful – all within a unique, accessible melodious framework." Downbeat: "…brimming with idealism and fearless adventure…" Sebastian Noelle – guitars; Adam Armstrong – bass; Christian Finger – drums/compositions.
Click here to hear the Christian Finger Band.
Food is available from the Inkwell's great soul food kitchen!
Suggested donation: $5; proceeds support the performers and PLG Arts, a nonprofit organization.
The Inkwell Cafe, 408 Rogers Avenue is between Sterling St and Lefferts Ave. Directions: 2 or 5 to Sterling Street Station. Walk one block west. Or take the B, Q, or S to Prospect Park and walk 3 blocks east on Empire and one block south on Rogers.