Spring Arts Fair 2023
Saturday, March 18, 12-5 pm at BKLYN Commons, 495 Flatbush Avenue.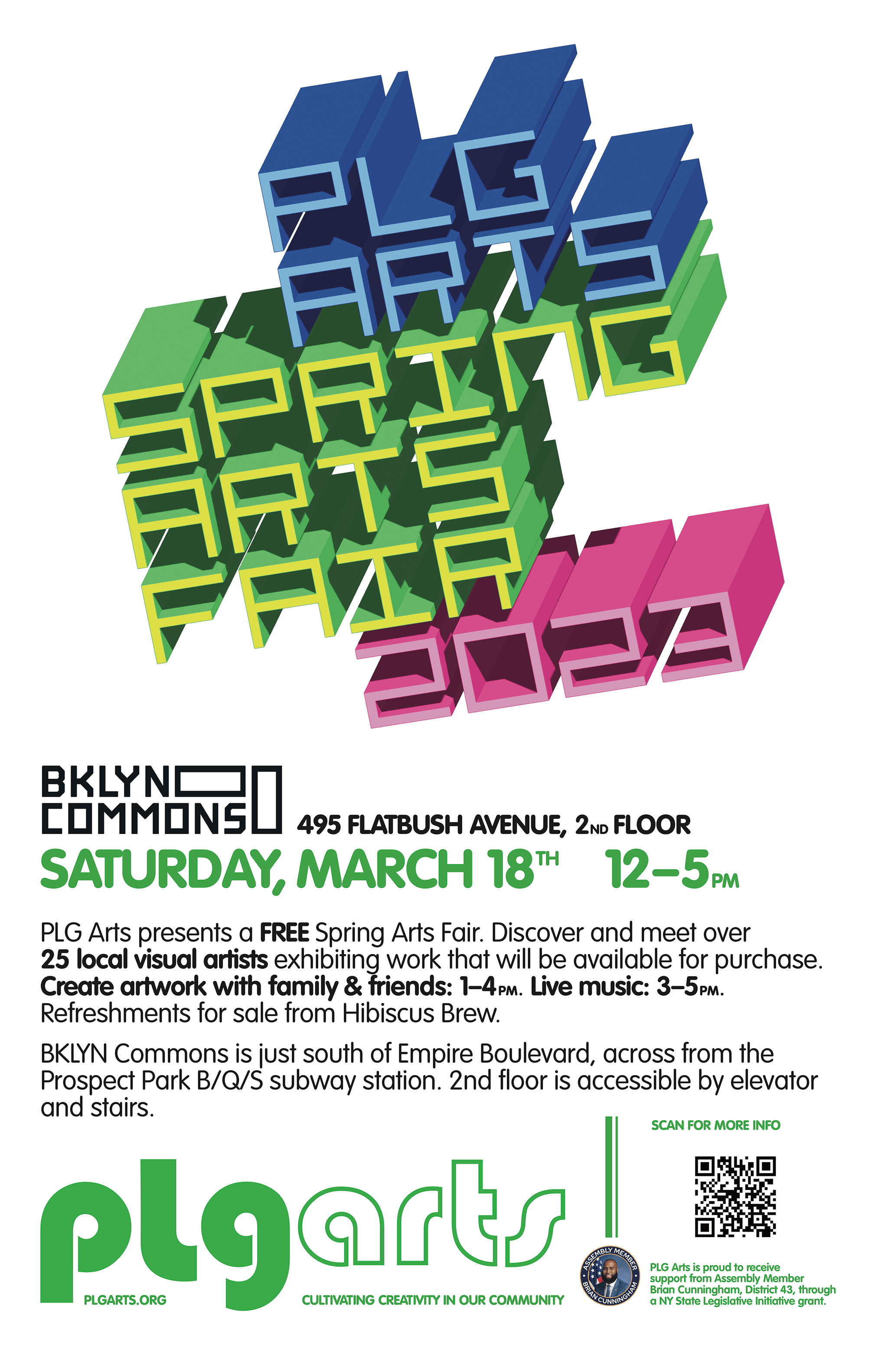 More information
About PLG Arts
PLG Arts presents and promotes the arts in Prospect Lefferts Gardens, Brooklyn, to nurture a vibrant, diverse, and creative community.

Now Accepting Submissions
PLG Arts accepts listings for arts, music, and community events. Submit your event to our Community Calendar.

Submit An Event
Stay In Touch
Join our newsletter for info about upcoming PLG Arts events.


Subscribe