On September 8-9, 2012,
24 Prospect Lefferts Gardens artists will open their studios to the community as a part of the Brooklyn Museum "GO Brooklyn Art" project. Community members registered as voters can nominate artists for inclusion in a group exhibition to open at the Brooklyn Museum on December 1, 2012.
This month, PLG arts will spotlight 24, GO PLG ARTISTS from the neighborhood.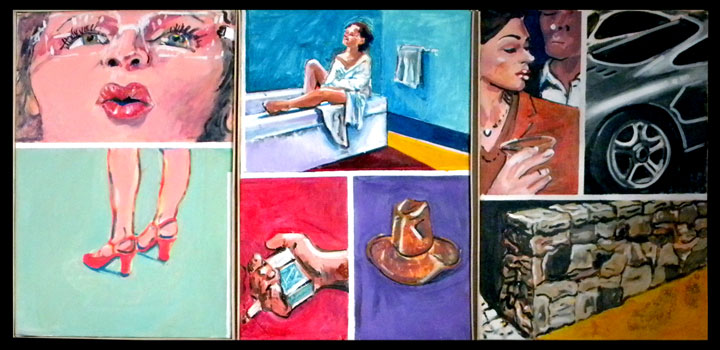 How do you feel about being a part of "GO BROOKLYN ART"?
"This is one of the greatest ideas ever for Brooklyn Art and Brooklyn Artists! It's an idea whose time has most definitely come, with so many of New York's Artists residing here in all of Brooklyn's many neighborhoods! I was in BWAC's  (Brooklyn Waterfront Artist's Coalition) first two shows back in the eighties when artists lived in the loft spaces  of DUMBO, and this idea is carrying the tradition  to the Brooklyn Museum ( where it BELONGS!)  and the myriad Brooklyn neighborhoods where serious artists reside today."
Is there anything about your PLG neighborhood that gives you inspiration to create?
"There sure is!  Prospect Lefferts Gardens is the Montmartes-type neighborhood  of NYC. It is very French, in fact. With its rainbow of diversity, our beautiful backyard of Prospect Park, and the Botanical Garden, this neighborhood has more attractions than any other in Brooklyn.  The former Ebbets Field, just a couple of blocks from my studio, is a modern-day mythical place in American history. Jackie Robinson, in 1947, was the first African American baseball player in Major League Baseball with the Brooklyn Dodgers — and that was right here: Prospect Lefferts Gardens!! This neighborhood even has a tribute to it, sung by Frank Sinatra: "There Used to Be a Ballpark". What other neighborhood in the whole world has a tribute song about it sung by Frank Sinatra?  Under the auspices of PLG Arts, I got to paint two murals that express my fond feelings about my neighborhood. While painting them, and after they were finished, I felt so supported by our neighbors; it was pure pop – in reverse!"
   Daniel Freeman – GO PLG ARTIST
http://www.gobrooklynart.org/studio/danfreeman.org
http://www.danfreeman.org/
also this month…
COME OUT & MEET THE ARTISTS: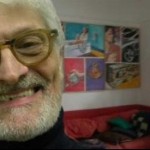 Date:  Friday Aug 24th  Time:  8:00-9:00pm

Location: INKWELL JAZZ COMEDY CAFE
Address: 408 Rogers Ave, Brooklyn NY 11225
&
Date:  Friday Aug 31st   Time:  7:30-8:30pm
Location: LINCOLN PARK TAVERN
Address: 49 Lincoln Road, Brooklyn NY 11225