PLG Arts Fest 2023
Saturday, September 30th 12-5 PM
The PLG Arts Fest 2023 was a great day!
On Saturday, September 30th, over 40 artists exhibited and sold their work at 18 businesses and 17 sidewalk displays throughout the neighborhood. Three bands played at local businesses: Rafael Rosa Trio, UDEiGWE, and Str8OuttaBklyn. Families created art at the art-making table with two teaching artists.
PLG Arts will be holding more arts events in the coming months. To be in the know, sign up for the
mailing list
. For questions, email
[email protected]
.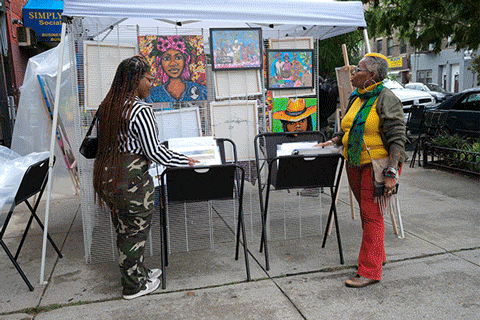 Check on what's going on in PLG
Support the Arts in PLG
Join PLG Arts and become a vital part of the arts in our neighborhood! By joining you help us create and sponsor more visual arts, dance programs, theater events, and music for the children and adults of our community.
Stay in Touch
Join the PLG Arts Newsletter and receive emails about upcoming events.