$10.00 Suggested Donation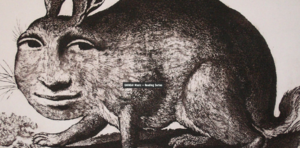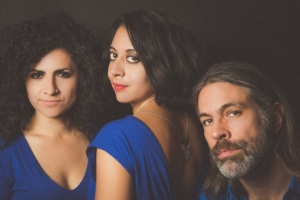 GAVAGAI is a monthly performance series curated and hosted by poet Danielle Blau that brings you poetry and fiction readings scored with original live music by composer-improviser-bassist Mike Brown, with other skilled improvisers (horn-players, cellists, violinists, vocalists, who knows?) often dropping in onstage as surprise guest-musicians.  Danielle Blau's Rhyme or Reason: Poets, Philosophers, and the Problem of Being Here Now is forthcoming from W.W. Norton. She won first place for her poetry in the 2015 multi-genre Narrative 30 Below Contest, and her chapbook mere eye was selected for a Poetry Society of America Chapbook Award and published in 2013 with an introduction by D.A. Powell. Blau's poems, short stories, articles, and interviews have also appeared and are forthcoming in such publications as The Atlantic online, The Baffler, Black Clock, The Harvard Review, The Literary Review, Narrative Magazine, The New Yorker's book blog, The Paris Review, Ploughshares, The Saint Ann's Review, The Wolf, and the Argos Books poetry anthology Why I Am Not a Painter. A graduate of Brown University with an honors degree in philosophy, and of NYU with an MFA in poetry, she teaches at the City University of  New York.
This Month's Guests:
Jenny Luna – voice, percussion
Adam Good – ud
Eylem Basaldi – violin
Special guest:
Paul Brown – bass
With a musical vision that is at once ethereal and grounded, Dolunay flirts with the soundscape of the ancient Ottomans, tracing its migration through Balkan villages, coaxing it across seas and oceans, and grafting it onto a Brooklyn-based backdrop. The trio infuses classic and contemporary traditions with an urban grit that can only be found in New York City's confluence of musical and cultural forces. With an array of original compositions offered alongside renditions of Turkish and Rumeli standards, the music of Dolunay (Turkish for "full moon") offers listeners an escape from the press of city life.